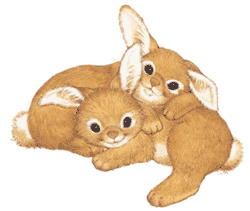 read n learn!
Marrisa:aaaa Marrisas allways nice 2 me shes my other good friend we play together alot at school and we get together alot!PS.Bad Bob lmao!!!
Vannessa:umm lol shes my best friend shes funnie and darind PS.luv ya PINK hair!
Katie:Shes a friend and shes nice. weve gotten together a few times!PS.sealsssssss
Courtney:shes my friend we talk alot on MSN its allways funnie when u talk to Courtney!PS.chhhcooc
Sabrina:She is never mean 2 anyone shes very nice and very smart!:Plol also really funni and a good friend!
Alex:aaahheheehhe good times...shes really funni and we also talk alot on MSN!
Jen:shes is like the nicest person in are grade!!!!!!!we play sometimes at school!
.Jessica:heheheheh your so funni even though your in grade 9 your nice and your still awsome!
Sydney:we really werent friends but this year we kinda are...anyway well i guesse were friends...
Alisa:NOOOOOOOOOOO we are not friends aaaaaaaaaaaaaaaaaaaaaaa!!!
Ashleigh: shes nice iv seen and talked with her at the park....and shes fun 2 be around!!!!!!!!
Angela:we havent gotten together but were still good friends over MSN :) but ive played with her at Vannessas house!
Tayor:Shes nice and funni hahaha good times on SIMS we have gotten together alot!
Victoria:shes nice and always has a smile shes a good friend!
Sylvia: shes really nice and outgoing she is a good friend!
Georgette:shes nice we dont play alot together but she is still very nice!
Alexis:shes really fuuni i talk 2 her alot on MSN!lol PS.i luv ur pics!
Bronte: Ill really miss u u were a good friend!
.
Amber: ya i no your probally like ewwwwww aaaa Amber!! but once u get 2 no her shes really nice!!
Merina: ya i no she moved but shes still a good friend and we still get together!